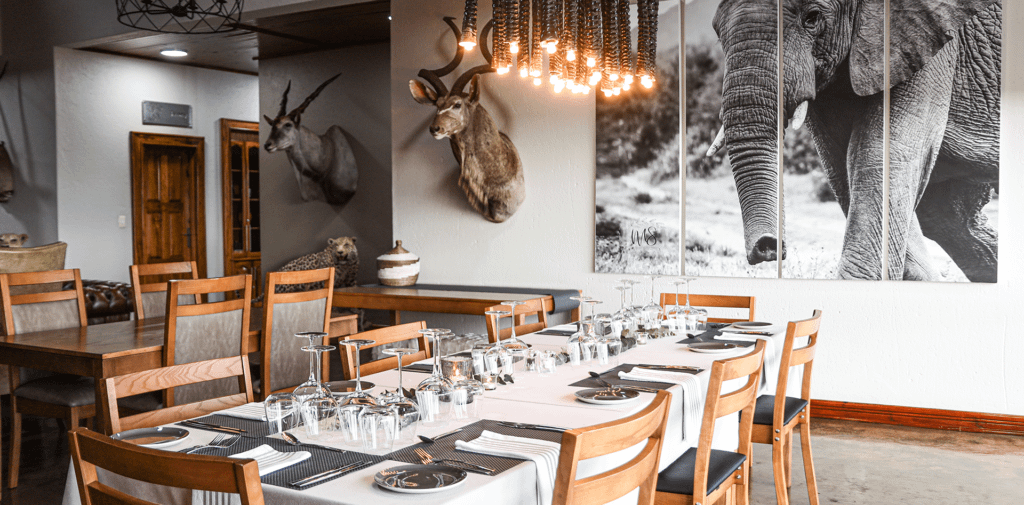 With top-class cuisine and a wide selection of fine and renowned South African wines, guests at Nahla Safaris enjoy three meals per day. All meals are made with a variety of local and seasonal dishes planned by our chefs.
Breakfast and lunch is served in the main lodge – with spectacular views of the bushveld and Africa's famous sunsets. Dinner can be enjoyed either at the main restaurant or at the spectacular lookout lapa.
Hearty and wholesome meals prepared with love and the freshest ingredients ensure that guests enjoy a second-to-none and authentic African experience they will always remember.